CGPACK progress, APR-2015
CGPACK > APR-2015 diary
2-APR-2015: ParaFEM/CGPACK results for 1M FE + 455M cells.
Below is the contour plot of u3, produced by FE. Note that the dark blue band is broken in 2 places and the FE mesh is more severely distorted there. These are crack fronts of the macro-crack.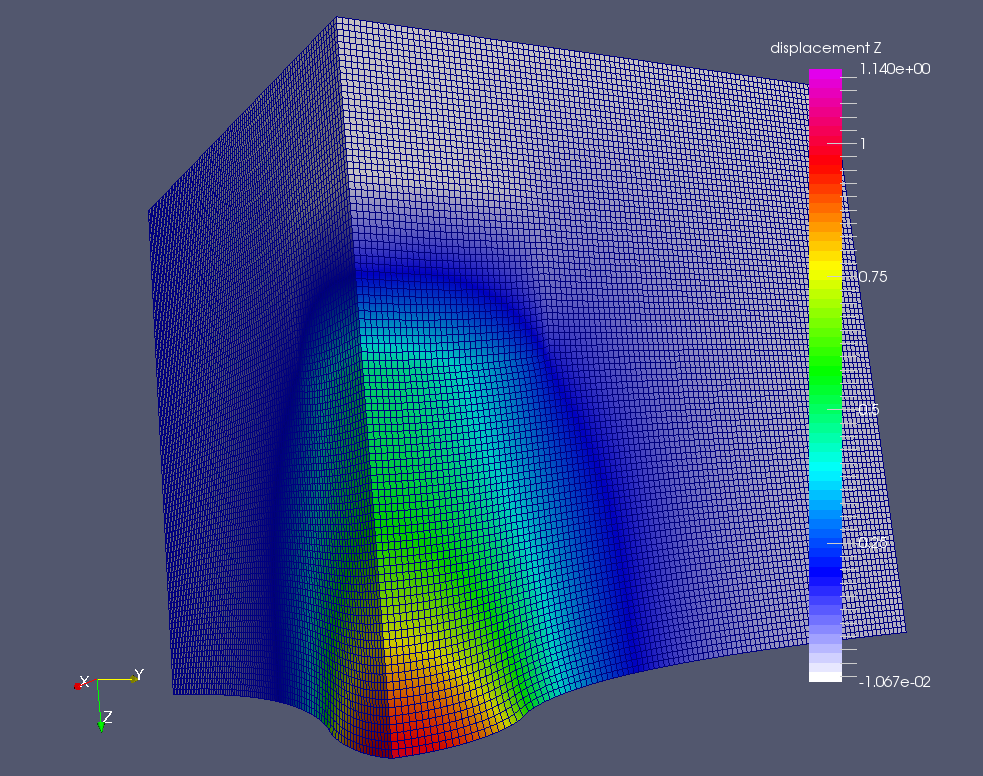 15-APR-2015: ARCHER scaling results.
Results below have been obtained on a CAFE model with 1M FE + 806M CA cells. Only computational time is counted. The IO is not included. Scaling from 192 to 1536 cores reduced the run time 5 times. This is a parallel efficiency of >60%.